Zesty Festival
Zesty Festival is soaked in balsamic vinegar, giving the cheese a zesty taste and creamy, crumbly texture. It tastes great on a cheese platter or as a salad topping. Check out our Zesty Festival Salad recipe!
170g.  Best before 120 days.
$8.50
Where Else to Buy Stonetown Cheese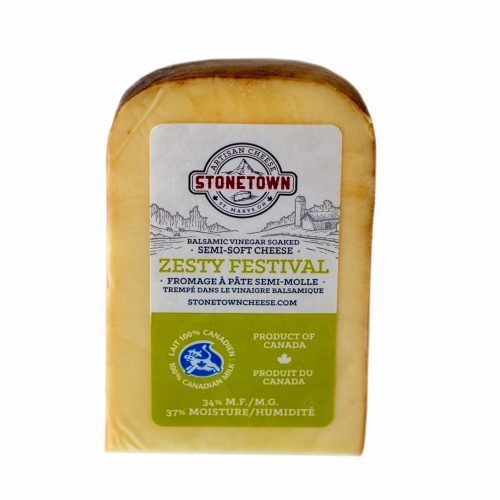 Firm cheese, zesty flavour with a hint of balsamic vinegar. Pairs well with red wine. Aged 3-5 months.