Hebert
Named after Louis Hebert, a Parisian botanist who came to Canada in the 1600's and began planting cannabis plants. This unpasteurized cheese together with the hemp hearts has amazing health benefits. It is creamy on the palate with a nice nutty flavour.
Hebert is excellent on a cheese platter with fruits, dried meat and bread. It can also be melted very well and be used in grilled cheese sandwiches. This cheese is unique in its appearance and taste.
Hebert pairs well with white wine.
170g.  Best before 120 days.
Ingredients: Unpasteurized milk, salt, hemp hearts, rennet, bacterial culture.
$9.60
Where Else to Buy Stonetown Cheese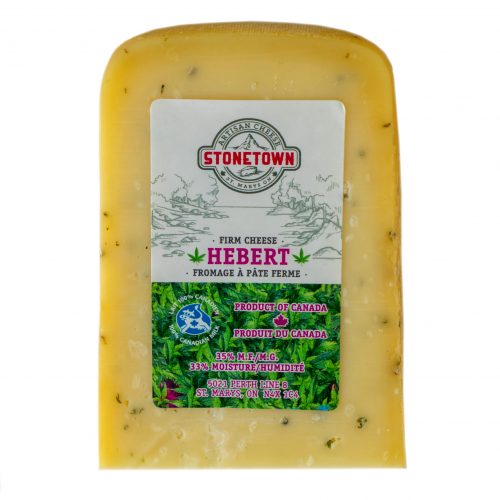 Firm  cheese, natural creamy herbal nutty flavour with hemp hearts. Aged 4-6 months.