Plain Cheese Curds
We make fresh curds every Wednesday. If you love garlic these curds are a must try. Perfect for a snack, pizza topping, add to salads or serve on a charcuterie board.
225 g. Best before 21 days.
Ingredients: Pasteurized milk, salt, rennet, calcium chloride, bacterial culture.
$7.10
Where Else to Buy Stonetown Cheese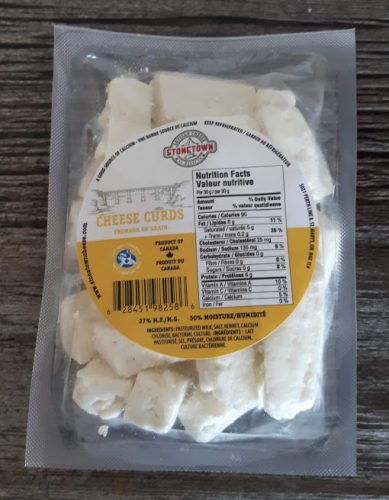 Made fresh every Wednesday with ancient fine sea salt, unrefined with 60+ beneficial minerals and unmatched in flavour. Perfect for Poutine!