Our Story
"Life is great.  Cheese makes it better."
At Stonetown Cheese, we share in this sentiment. In fact, it is this belief, along with farming, that motivated us to immigrate to Canada in 1996. With our three children in tow, we began a new life in St. Marys, Ontario, where we  started our own dairy farm. Having previously worked in the Swiss Alps, it was always our dream to produce delicious, high quality cheese reminiscent of the renowned Swiss Mountains and made from our own milk. With a profound commitment  to creating cheese of the highest quality, and the support of our family, as well as Ramon Eberle, a Master Cheese Maker from Switzerland, our humble dream became a reality.
The fresh milk our cows produce is processed into a handcrafted, farmstead cheese. In order to obtain a great taste, the milk is unpasteurized and has no additives. This ensures the cheese is pure and natural.
Check out our Cheese Plant Tours Page to learn about or book a tour!
Swiss tradition locally produced!
Farmstead
Our commitment to produce high quality cheese is best reflected in the care we give to our Holstein cows. They live in a clean and comfortable free stall barn and enjoy feed of the best quality.
We milk 250 Holstein cows in a double 12 parallel parlour. Our cows sleep on beach sand all year round.
Our two sons, together with their families, look after our cows while we make cheese.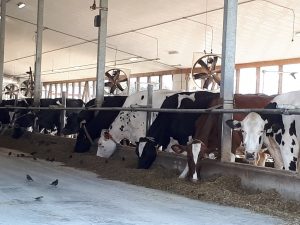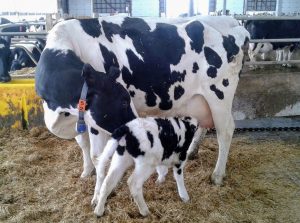 Visit Stonetown Artisan Cheese to experience the scenic beauty surrounding our farm, watch how the cheese is made, try our cheese and enjoy the peace and quiet out in the country.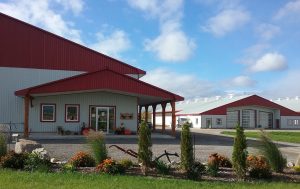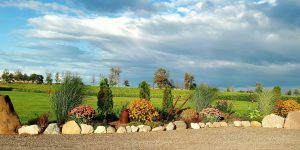 We are located at 5021 Perth County Line 8, St. Marys, Ontario.
Check out our Cheese Plant Tours Page to learn about or book a tour!
Our People
Our family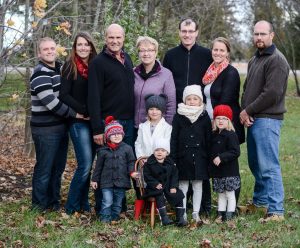 Hans and Jolanda Weber – founders and owners of Stonetown Artisan Cheese, and proud dairy farmers!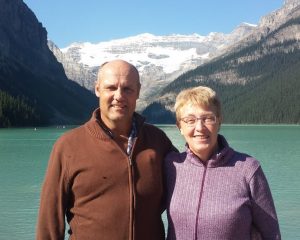 Ramon Eberle – our Swiss cheese maker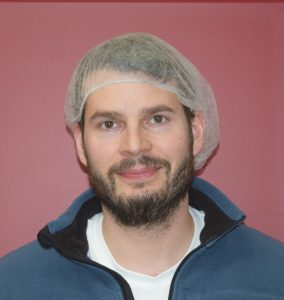 Kalen Devereaux – assistant cheese maker