Game Changer Red
M.F. 35 %, Moisture 38 %, Aged 3-5 months
Game Changer Red is extremely creamy and is soaked in Vineland Estates Winery's Game Changer red wine. It tastes great on a cheese platter with fruits and nuts or just as a snack. This cheese also melts very well, making it a special treat for raclette or grilled cheese sandwiches.
Where to Buy Stonetown Cheese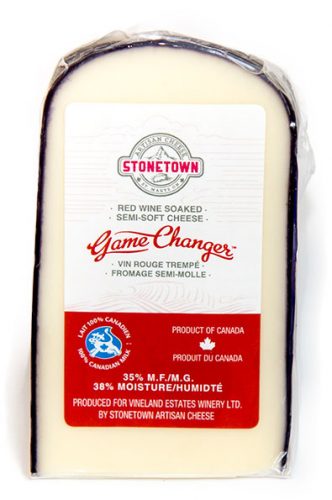 Semi-soft cheese, natural mild milky flavour with a hint of red wine.
Pairs well with red wine. Aged 3-5 months.