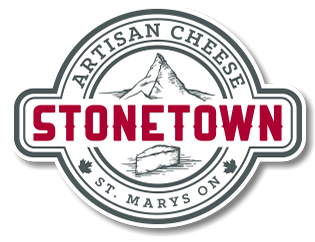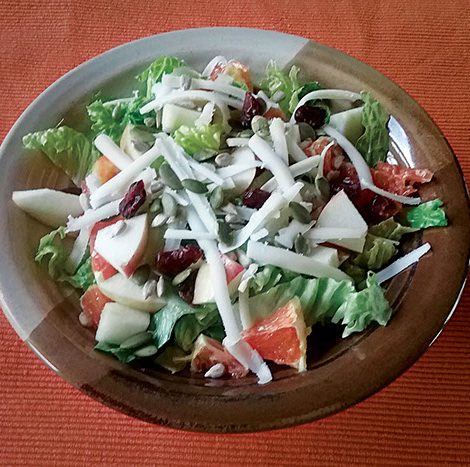 Cooking Tip
It is important not to overfill your blender.  Liquid will expand when mixed with other ingredients.  Leave at least 1/3 of the capacity empty, and even more for thinner liquids.
Ingredients
2 tbsp. maple syrup
3 tbsp. balsamic vinegar
1 tbsp. lemon juice
1 tsp. onion powder
1 tsp. Dijon-style prepared mustard
1 tsp. salt
⅔ cup olive oil
1 tbsp. poppy seeds
1 head of romaine lettuce (torn into bite-sized pieces)
120 g Grand Trunk (shredded)
¼ cup sunflower seeds (raw)
¼ cup pumpkin seeds (raw)
¼ cup dried cranberries
1 apple (peeled, cored and diced)
1 orange (peeled and diced)
Directions
In a blender or food processor combine maple syrup, balsamic vinegar, lemon juice, onion, mustard and salt.  Process until well blended.
With machine still running at low speed add oil in a slow steady stream until mixture is thick and smooth.  Add poppy seeds and process just a few seconds more to mix.
In a large serving bowl combine the romaine lettuce, shredded Grand Trunk, sunflower seeds, pumpkin seeds, dried cranberries, cubed apple and cubed orange.  Toss to mix then pour dressing over salad just before serving and toss to coat.
Variations
Add any other fruits or nuts of your liking.

Print this Recipe