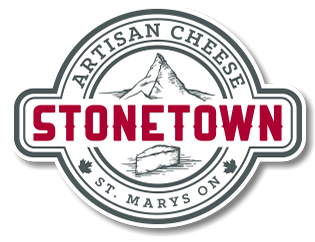 Lasagna
Prep
50min
Cook
60min
Serves
6 - 8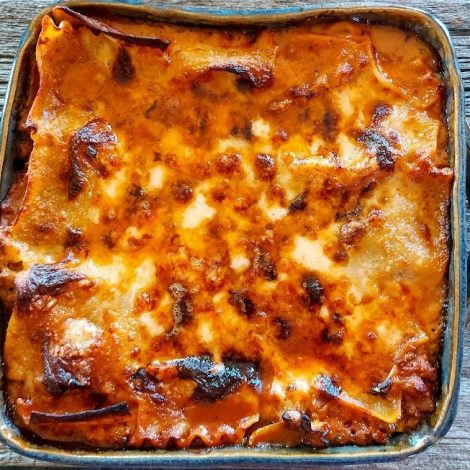 Ingredients
Lasagna Sauce
 1 tbsp. olive oil
500 g ground beef
1 onion, finely chopped
2 garlic cloves, finely chopped
2 tbsp. maple syrup
 1 can (28 once)diced tomatoes
 1 can (28 once) crushed tomatoes
 1 tbsp. salt
 3 tbsp. Italiano herbs
Bechamelsauce
 3 tbsp. butter
2 tbsp. flour
 2 cups milk
 100 g Farmstead Fontina, grated
 salt, pepper, nutmeg to taste
375 g oven ready lasagne noodles
 200 g Farmstead Fontina, grated
 200 g Bocconcini, sliced
Directions
Lasagna Sause; Heat up oil in a large sauce pan over medium heat. Add ground beef and fry until brown. Add onion and garlic and cook for 5 min. Add maple syrup, diced and crushed tomatoes, salt and Italiano herbs. Simmer for 40 min.
Béchamel Sauce; Melt butter in small sauce pan over medium, stir in flour then add the milk and bring to a boil stirring constantly. And Farmstead Fontina, season with salt, pepper and nutmeg. Simmer until the cheese is melted. Set aside. Preheat oven to 190 C / 375 F
Spread some lasagna sauce in bottom of 13x9 inch dish. Layer noodle, lasagna sauce, bocconcini slices and béchamel sauce, repeat until casserole is filled. Top with béchamel sauce and sprinkle the Farmstead Fontina over the béchamel sauce. Cover with foil; bake at 190 C/375 F for 45 minutes. Uncover; bake for 15 minutes.
Print this Recipe