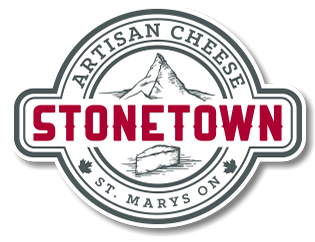 Cheese Fondue for Two
Prep
15min
Cook
10min
Serves
2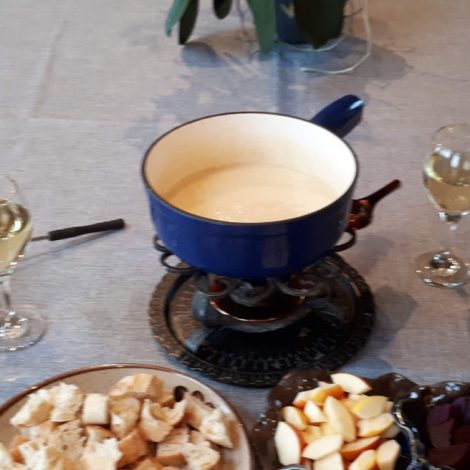 Cooking Tip
If the fondue is too thin, raise the temperature; add some cornstarch mixed with dry white wine while stirring.
If the fondue is too thick, raise the temperature; add some dry white wine while stirring.
Ingredients
400 g crusty bread
½ clove of garlic
160 g Grand Trunk (grated)
160 g Wildwood (grated)
80 g Homecoming (grated)
2 tsp. cornstarch
175 ml dry white wine
1 tbsp. whisky (optional)
1 tsp. lemon juice
dash of nutmeg
pepper to taste
Directions
Cut crusty bread into 1" cubes and set the table before you start heating the fondue.
Rub the caquelon (fondue pan) with half a clove of garlic, cut into small pieces and leave in caquelon.
Mix Grand Trunk, Wildwood and Homecoming with cornstarch in caquelon, add wine and lemon juice.
With constant stirring, heat up until the cheese is melted and creamy.
Add whisky (optional), season with nutmeg and pepper to taste.
Place the caquelon over a small spirit burner to keep the fondue at boiling point.
Dip the bit-sized, cubed crusty bread into the fondue using a long-handled fork.
Stir the fondue every time you dunk a piece of bread in to ensure that the fondue does not burn onto the bottom of the caquelon.
Print this Recipe