Farmstead Emmental
The original Swiss
M.F. 33 %, Moisture 36 %, Aged 3-5 months
The aroma of the interior paste is mild with a slight natural sweet nutty note. This cheese leaves a lingering creaminess on the palate.
Swiss tastes excellent in sandwiches or just on a cheese platter or charcuterie board. It also melts very well and can be used in grilled cheese sandwiches.
Where to Buy Stonetown Cheese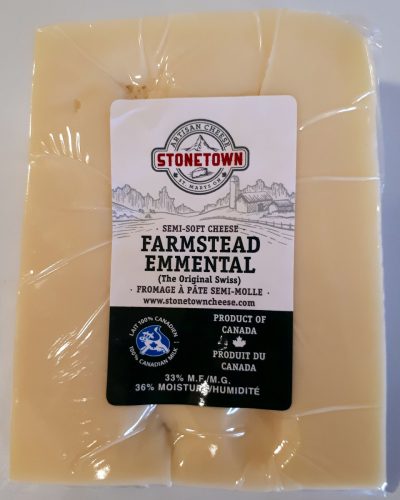 Semi-soft cheese, natural sweet savoury nutty flavour. Pairs well with lighter more elegant red wines. Aged 3-5 months.